Young People of Purpose Receives Communities in Action Grant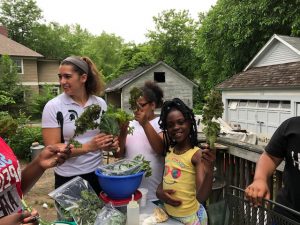 YPOP EXPLORERS, Young People of Purpose, receives a $2,000 Communities in Action grant from the Jackson Community Foundation. The grant will further YPOP EXPLORERS mission to: Empower Youth to Succeed through the ABC'S of Success; Art, Business, Culture and Service, by providing quality summer and after-school educational programming for youth.
If You See Something! Do Something is the mantra of the organization; youth are called to action to use their talents and skills to affect positive change in the lives of their families, their schools, their communities and their world.
The grant will be used for the Girls Art and Mentor Camp, it will offer opportunities for girls to bond, and support each other in a positive and caring environment. We empower girls to lead, to use their talents and skills in a unique setting for conflict resolutions, critical thinking, with mentors, educational opportunities and recreation.
YPOP EXPLORERS, Young People of Purpose, is a 501C youth and community organization based on the book "Annie's Amazing Art Venture" by Diane Washington. It Takes A Village to promote the vision and mission to Open minds with purpose, to Explore regions with knowledge and to Make positive impacts on the world. If you see something! Do Something!